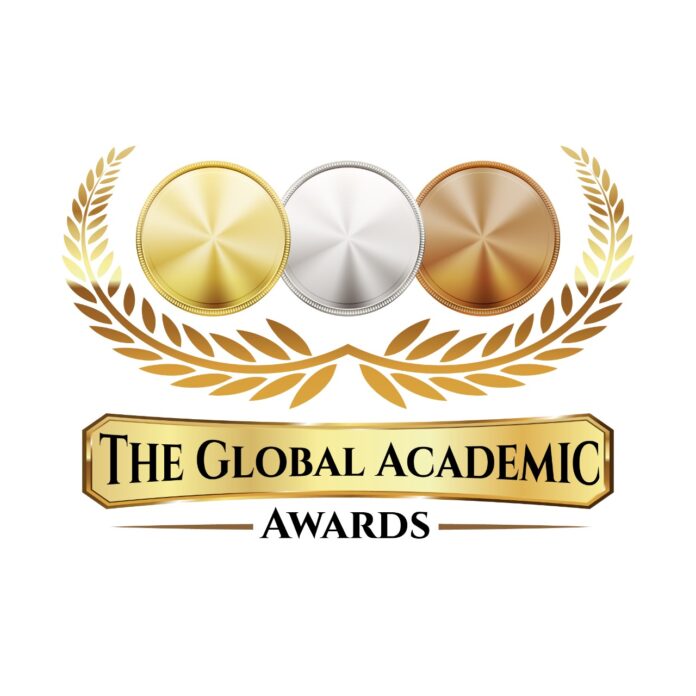 The Global Academic Awards create a new way to success.
The Global Academic Awards (GAA) competition is going to change the way you think about education forever. The world is changing, for some, they say the worst. But, for others, they see opportunities to explore, to take greater risk and reach higher achievements.
The GAA competition is here to take greater risk, challenge, and dare to push the limits of government leadership, parent support, and involvement, and prepare a path for our children to become the best they can be.
The GAA wants to draw a blueprint for every child to develop skills that will improve their character, self-esteem, and understanding of what they do best.
From entering their first classroom protocol of standing in line, to time managing the completion of a class assignment, to learning how to take the responsibility of being ready for tomorrow's task, and solving problems with mental obstacles.
This competition will test countries' communities, schools, and households. No one will be excluded from contributing to the success or failure of our children. No one! It's time for the GAA. It is time we took education seriously, both for its skill development and its impact on the planet.
We leave no one behind
Our organization, NJ MED, goal is to build a better world. We cannot do that without you. In a time went the world can be broken and drop us to our knees. We cannot let that happen again. Ever again!
COVID 19 is an example of what can happen if we are not prepared as a society to fight the unknown. Not having the human capacity to address something that threatens our existence on this planet. We do not need a superhero to save us, we need good common sense.
The GAA competition is a solution to the problem. It helps to build the mental capacity to organize, analyze, break down variables and come to a conclusion faster.
To do that, we have to improve our educational platforms. Expand our reach in gaining knowledge in remote parts of the world. Where there may be a child that is born that can solve mathematic formats that unwrap genes. That can reverse chemical equations to balance abnormalities. However, he or she will never step into a classroom. Never reach their full potential, never contribute to society.
They may be the missing pieces we need to maintain mankind on this planet. And the Global Academic Awards is ready to leave no one behind and test that theory.
The Global Academic Awards competition is more than an Academic Award
From the human development of the ages of 3 to 25, the GAA will test and evaluate the strengths and weaknesses of progressivism in education for each nation. By taking a serious look at the educational system and social skills platforms that also exist.
And measure each nation's growth from 2021 to 2030, in NJ MED's World Top 20 Project, which was designed to support the United Nation's Sustainable Development Goal Initiative.
The GAA will hold three competitions (2021, 2024, and 2028) to track the progress each nation is making towards achieving five educational goals by 2030 for their students.
These goals include Early Childhood Enrollment Rates, Primary School Completion Rates, Lower-Secondary Completion Rates, High School Graduation Rates, and College Graduation Rates.
Along with measuring each educational level, the World Top 20 Project will observe which social skills are being developed as well, for their students:
Early Childhood (3 to 5)
Interacting in an age-group setting
Following instruction
Learning to maintain mental focus
Understand link building
Growing communication Skills
Primary (6 to 11)
Problem-solving
Develop moral and ethical behavior
Complete task
Creative thinking
Accept responsibility
Lower-Secondary (12 to 14)
Goal-setting
Study Skills
Organizational Skills
Planning Skills
Decision-making Skills
High School (15 to 18)
Peer Relationship Skills
Critical thinking
Time-management
Employability Skills
Confidence Building
College (19 to 25)
Money Management
Assertiveness
Coping Skills
Planning Skills
Negotiation Skills
The GAA Competition starts in July in line with the Olympics Games
The first Global Academic Awards competition starts this July. The competition will be held every four years simultaneously with the World's Sports Summer Olympics Games.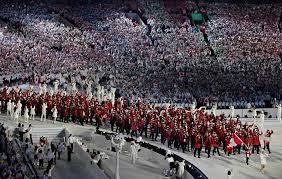 The competition goal is to raise awareness of 204 nation's education systems during a heightened international news cycle. As the country's interest level in their nation's sports achievement brings pride to their country, the GAA wants to capitalize on the excitement.
While representing a country best against other nations, creates artificial success for the nation, having your child being a part of a nation's education success is real. Giving you the parent, teacher, student, and government real tangible value. The GAA is what the world needs, and our children need.
The international competition uses the same competitive format to pitting nations against nations to measure who is outperforming the other. From early childhood education investment, motivating students and parents to sending their children to school, governments building new schools to modernize their communities, to businesses working with schools to create a higher-skilled workforce, and finally, to developing future national leaders through higher education.
The competition format will include five stages to a championship medal round. With the country scoring the highest points winning the gold medal, the second highest the silver, and the two next highest nations winning the bronze medals.
Here is the bracket breakdown:
Competition Format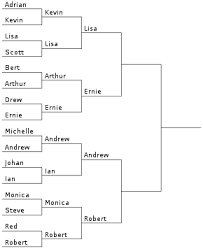 Intercontinental Contest- All Countries
Continental Round – 60 Countries
First Round -24 Countries
Second Round – 12 Countries
Semi-Final Round – 6 Countries
Medal Round – 4 Countries
Competition Bracket
In the Intercontinental Round, the top three countries move on to their Continental Round.
The Top three countries from each Continental Round then move on to the First Round, where they will be seeded one to eight:
The Seeds for 2021 are:
Africa
Asia
Europe
North America
South America
Central America
Oceania
Caribbean
Group First Rounds
The four Groups:
1 vs. 8
2 vs. 7
3 vs. 6
4 vs. 5
After the Group First Round
The Top three countries from Group 1 and 8 moves on to the Second Round
The Top three countries from Group 2 and 7 moves on to the Second Round
The Top three countries from Group 3 and 6 moves on to the Second Round
The Top three countries from Group 4 and 5 moves on to the Second Round
The Second Round top three countries from each group then move into the Semi-Final Round.
Then placed in two Groups
Group 1 & 8 and Group 4 & 5 Top Three Countries
Group 2 & 7 and Group 3 & 6 Top Three Countries
The Top three countries from the Semi-final Round two Groups move on to the Medal Round.
The top-rated Country will be the Gold Medal Winner, the second top scoring country will be declared the Silver Medal winner, and the next two top scoring countries will be awarded the Bronze Medal Winner.
THE AWARDS GO TO
As the Olympics Games (or Movement) promotes the use of sports to bind people and countries together. The GAA Competition (or Movement) promotes the use of education to bind people and countries together as well. However, the GAA differs in that everyone everywhere can physically participate and contribute to the success of the Education Movement.
Yes, sports are important, but education is much more valuable. It gives you life, growth, and development. Something that is real.
Went the United Nations started its 15-year initiatives (Millennium Development Goals 2000-2001 and the Sustainable Development Goals 2015 to 2030) to address world problems. Education is a core ingredient to achieve those goals.
As the Olympics Games strive to promote honesty, teamwork, respect, self-belief, passion, and determination as to its mission for success. The GAA mission is to promote transparency, cooperation, sharing resources, community development, pride, and goal setting for life success.
Now it is up to the media, educators, businesses, and governments to support the cause of helping their schools, students, and families. Help motivate our teachers to challenge our children to want more education. And help lead our children to build a world that has no limit. A world that can solve a Rubik's Cube as picking up a piece of paper on the ground.
A Smarter World. A greater World. The World Top 20 Project.