NJMED is committed to help organizations and individuals supporting the needs of refugee children, to ensure every child on the planet has an opportunity to reach their full potential, with access to quality education in a safe and nurturing environment.
Below is a list of what type of resources are needed for the latest global refugee crisis that has over 2.5 million children out of school.
Types of Support Needed for Syrian Crisis
Clothing
Food
Bottle Water
Blankets
Personal Grooming Supplies (Soap, Toothpaste & Deodorant)
School Supplies (pencils, pens, paper, books, etc.)
First Aid Kits
Athletic Equipment
Community Volunteers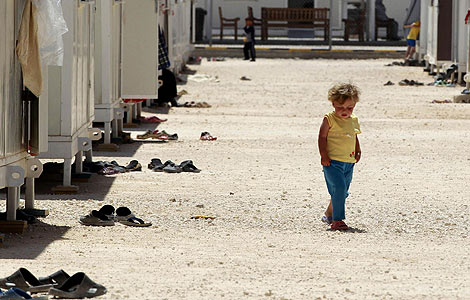 Country's that need NJMED and your Support for Refugee Schools and Community Centers:
Germany -98, 7000 Refugees
Sweden – 64,700 Refugees
Venezuela – 20,000 Refugees
Hungary – 18,800 Refugees
Australia – 12,000 Refugees
Denmark – 11,300 Refugees
Canada – 10,000 Refugees
United Kingdom – 7,000 Refugees
France – 6,700 Refugees
Brazil – 2,000 Refugees
United States – 2,000 Refugees
If you would like to work with NJMED and organizations in these countries that are providing aide to refugee children. Please fill out the form below, and someone from our organization will contact you.