Knowledge is Power
"No one knows the truth, but for those who experience it." – quoted by Albert Mitchell II, speech "The Bad One"
Here, you can find news stories on current events happening in over 200 nations. This includes events that may not be covered by your local news source. You can unearth the real facts – the who, the what, the why, and the how.
Discover how these stories represent various cultures and how they play a role in gradually shaping the minds of people living around the world.
Learn what countries with the most children out of school and the highest illiteracy, unemployment, and poverty rates are doing to address these pressing needs. More importantly, learn how you can get involved
Knowledge Base
Below is a list of the top two daily newspapers or online news sources for over 200 nations, from Afghanistan to Zimbabwe!
Learn and share your insights around the top news stories, economy, sports, entertainment, and ways in which children are being educated in each nation.
Your voice can make a difference and help these nations develop solutions. If you would like to be more involved, click here
The World Top 20 Project: Voices Around the World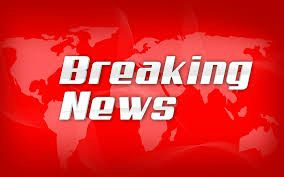 Africa
Eastern Africa
Comoros
Al-Watwan
La Gazette des Comores
Djibouti
HCH24 - Horn Africa
La Nation.dj
Eritrea
Farajat
Shabait.com
Ethiopia
The Ethiopian Herald
Ethiopian Reporter
Kenya
Kenya Star
The Standard
Madagascar
L'Express
Madagascar Tribune
Malawi
Malawi24
The Maravi Post
Mauritius
Le Mauricien
Inside News
Mayotte (France)
Le Journal de Mayotte
Mayotte Hebdo
Mozambique
The Worldfolio
Verdade
Reunion (France)
Journal de l'Ile
Imazpress
Rwanda
News Of Rwanda
Rwanda Eye
Seychelles
Seychelles Nation
Seychelles Weekly
Somalia
Calanka Media
Horseed Media
South Sudan
South Sudan Nation
Sudan Tribune
Tanzania
Daily News
The Citizen
Uganda
New Vision
Daily Monitor
Zambia
Daily Nation
Lusaka Times
Zimbabwe
The Herald
News Day
Central Africa
Cameroon
Cameroon Tribune
Cameroon Daily Journal
Central African Republic
Centrafrique Presse.info
A Bangui
Chad
Journaldu Tchad
Al Wihda
Republic of the Congo
Zenga-Mambu
Portail242.info
Democratic Republic of the Congo
7sur7
La Prospérité
Equatorial Guinea
Gaceta de Guinea
Diario Rombe
Gabon
Gabon Review
Gabon News
Sao Tome and Principe
Vitrina
Tela Non
Northern Africa
Canary Islands (Spain)
Canarias 24 Horas
Canarias 7
Ceuta (Spain)
El Faro Ceuta
El Pueblo de Ceuta
Libya
The Libya Observer
Alwasat
Madeira (Portugal)
DN Madeira
Melilla (Spain)
Melilla Hoy
Morocco
le.360
Morocco World News
Sudan
Sudan Tribune
Alrakoba
Western Sahara
Sahara Press Service
Arso
Southern Africa
Botswana
Botswana Guardian
Mmegi
Lesotho
Lesotho Times
Sunday Express
Namibia
The Namibian
Confidénte
South Africa
Mail & Guardian
The Citizens
eSwatini
The Times of Swaziland
The Swazi Observer
Western Africa
Burkina Faso
Le Pays
L'Observateur Paalga
Cote d'Ivoire
L' info Drome
Fraternite Matin
Gambia
Freedom
Jollofnews
Ghana
Daily Graphic
News Ghana
Guinea-Bissau
Gbissau
Radio Jovem
Liberia
Liberian Observer
Front Page Africa
Mauritania
Chaab
Sahara Medias
Niger
Tam Tam Info
Le Sahel
Nigeria
Vanguard
Daily Trust
Saint Helena (United Kingdom)
The Sentinel
St. Helena Online
Senegal
Le Soleil
Wal Fadjri
Sierra Leone
Concord Times
Standard Times Press
Togo
Republic Togolaise
iciLome
2 None Recognize African Members
Plazas de Soberania
None
French Southern and Antarctic Lands
TAAF
Asia
East Asia
China
People's Daily
Shanghai Daily
Workers Daily
Taiwan
Liberty Times
ET News
Japan
Asahi Shimbun
Chunichi Shimbun
Macau
Hoje Macau
Jornal Tribuna de Macau
Mongolia
Udriin Sonin
Zuunii Medee
North Korea
Rodong Sinmun
Choson Sinbo
NKNews
South Korea
Chosun Ilbo
Korea Herald
Central Asia (Kazakhstan Europe)
Tajikistan
Faraj
Jumhuriyat
Turkmenistan
TRT Türkmen
Azatlyk Radiosy
Uzbekistan
Khalq Sozi
Gazeta
South Asia
Afghanistan
Daily Outlookafghanistan
Khaama Press
Bangladesh
Ittefaq
Kaler Kantho
Bhutan
Kuensel
Bhutanese Expression
British Indian Ocean Territory
None
India
Times of India
Indian Express
Maldives
Maldives Independent
Maldives Times
Nepal
Himalayan Times
Kantipur
Pakistan
Daily Pakistan
Jang
Sri Lanka
Divaina
Lankadeepa
Southeast Asia
Brunei
Borneo Bulletin
BruDirect
Cambodia
Cambodia Daily
Koh Santepheap
East Timor
Dili Weekly
Tempo Semanal
Laos
Vientiane Times
Lao Times
Malaysia
Malaysia kini
Berita Harian
Burma (Myanmar)
Myanmar Times
Voice
Philippines
Manila Bulletin
Philippine Star
Singapore
New Paper
Straits Times
Thailand
Daily News
Manager Daily
Vietnam
Viet Nam News
Nhân Dân
Western Asia (Armenia, Georgia Europe)
Bahrain
Akhbar Al Khaleej
Al Ayam
Iran
Jaam-e Jam
Fars News Agency
Iraq
Al Mada
Iraqi News
Israel
Yedioth Ahronoth
Jerusalem Post
Jordan
Ad Dustour
Al Ra'i
Kuwait
Al Rai
Kuwait Times
Lebanon
Al Joumhouria
Bintjbeil
Oman
Watanserb
Oman Daily Observer
United Arab Emirates
Al Ittihad
Khaleej Times
Oceania
Australasia (Ashmore and Cartier Islands, Coral Sea Islands, Heard Island and McDonald Islands )
Australia
The Australian
Sydney Morning Herald
Christmas Island
The Islander
Cocos (Keeling) Islands
The Atoll
New Zealand
New Zealand Herald
Stuff
Norfolk Island
Norfolk Islander
Norfolk Online News
Melanesia
Fiji
Fiji Sun
Fiji Times
New Caledonia (France)
Les Nouvelles Caledoniennes
La 1ere
Papua New Guinea
The National
Post Courier
Solomon Islands
Solomon Star
Solomon Times
Vanuatu
Vanuatu Daily Post
Vanuatu Independent
Micronesia (Wake Island)
Federated States of Micronesia
The Kaselehlie Press
Guam (USA)
Pacific Daily News
Pacific News Center
Kiribati
Kiribati Updates
Kiribati News - Topix
Marshall Islands
Marshall Islands Journal
Marshall Islands News - Topix
Nauru
Loop
Republic of Nauru
Northern Mariana Islands (USA)
Saipan Tribune
Marianas Variety
Palau
Island Times
Palau News - Topix
Polynesia ( Pitcairn Islands (UK) )
American Samoa (USA)
Samoa Observer
Samoa News
Cook Islands (NZ)
Cook Island News
Cook Islands News - Topix
Easter Island (Chile)
None
French Polynesia (France)
Tahiti Infos
La Depeche de Tahiti
Niue (NZ)
None
Samoa Tokelau (NZ)
None
Tonga
Matangi Tonga
Planet Tonga
Tuvalu
Tuvalu News - Topix
Timesless Tuval
Wallis and Futuna (France)
La 1ere
Europe
Northern Europe
Aland (Finland)
Alandstidningen
Nya land
Denmark
Berlingske
Information
Faroe Islands (Denmark)
Dimmalaetting
Kringvarp Foroya
Finland
Helsingin Sanomat
Iltalehti
Guernsey
Guernsey Press and Star
ITV Channel TV
Iceland
Fréttablaðið
Morgunblaðið
Ireland
Irish Independent
Irish Times
Isle of Man
Isle of Man Courier
Jersey
Jersey Evening Post
Latvia
Diena
Neatkariga Rita Avize
Lithuania
Lietuvos rytas
15 min
Netherlands
Algemeen Dagblad
NU
Norway
Aftenposten
Dagbladet
Svalbard and Jan Mayen Islands (Norway)
Svalbard Posten
Sweden
Svenska Dagbladet
Göteborgs-Posten
United Kingdom
England
Guardian
Telegraph
The Sun
Oxford Times
Northern Ireland
Irish News
News Letter
Wales
South Wales Echo
Golwg 360
Southern Europe
Albania
Koha Jonë
Gazeta Shqiptare
Andorra
Bondia
Diari d'Andorra
Belgium
Het Laatste Nieuws
Gazet van Antwerpen
Bosnia and Herzegovina
Dnevni Avaz
Oslobodenje
Croatia
24 Sata
Jutarnji List
Cyprus
Phileleftheros
Sigma Live
France
Le Figaro
Libération
Le Monde
Gibraltar (United Kingdom)
Gibraltar Chronicle
Panorama
Greece
To Vim
Dikaiologitika News
Italy
la Repubblica
Corriere della Sera
La Stampa
Luxembourg
Luxemburger Wort
Tageblatt
Republic of Macedonia
Kurir
Nova Makedonija
Malta
Malta Independent
Times of Malta
Monaco
Monaco-Matin
Monaco Life
Northern Cyprus
LGC News
North Cyprus Free Press
Portugal
Jornal de Notícias
Público
San Marino
Libertas
San Marino RTV
Switzerland
20 Minuten
Blick
Turkey
Sabah
Star Gazetesi
Vatican City
L'Osservatore Romano
Inside the Vatican
Eastern Europe
Abkhazia
Apsny Press
Austria
Österreich
Der Standard
Bulgaria
Dneven Trud
Bulgaria Dnes
Czech Republic
Lidové noviny
Mladá fronta DNES
Germany
Süddeutsche Zeitung
Die Zeit
Georgia
Ambebi
Georgian Times
Hungary
Magyar Nemzet
Vas Népe
Kazakhstan
Caravan
Kazakhstanskaya Pravda
Kosovo
Telegrafi
Koha Ditore
Liechtenstein
Vaterland
Liechtensteiner Volksblatt
Nagorno-Karabakh
None
Romania
Adevarul
România Libera
Russia
Izvestia
Moskovskij Komsomolets
Moscow Times
South Ossetia
PEC
Ugo-osetia
Transnistria
Olvia
North America
Bermuda (UK)
Royal Gazette
Bernews
Canada
Globe and Mail
CTV News
Greenland (Den)
Sermitsiaq
Mexico
El Universal
El Debate
Saint Pierre and Miquelon (Fr)
La 1ere
United States
USA Today
New York Times
Washington Post
Los Angeles Times
Caribbean
Anguilla (UK)
Anguilla News
Antigua and Barbuda
Antigua Observer
Aruba (Neth)
Diario
Mas Noticia
Bahamas
Tribune 242
Bahamas Press
Barbados
Nation News
Barbados Today
Bonaire (Neth)
Bonaire Nieuws
Bonaire Vandaag
British Virgin Islands (UK)
BVI Beacon
Island Sun
Cayman Islands (UK)
Caymanian Compass
Cayman News Service
Cuba
Granma
Cuba Debate
Curacao (Neth)
Curacao Chronicle
Curacao Nieuws
Dominica
Dominica News Online
Sun
Dominican Republic
Listín Diario
Diario Libre
Grenada
New Today
Now Grenada
Guadeloupe (Fr)
France Antilles
Guadeloupe Actualites
Haiti
Le Nouvelliste
Haiti Libre
Jamaica
Jamaica Observer
Jamaica Gleaner
Martinique (Fr)
Actu Martinique
France Antilles
Montserrat (UK)
Montserrat Reporter
Puerto Rico (US)
El Nuevo Dia
El Vocero de Puerto Rico
Saba (Neth)
Saba News
Saint Barthelemy (Fr)
None
Saint Kitts and Nevis
ZIZ
St. Kitts Nevis Observer
Saint Lucia
St. Lucia STAR
St. Lucia News Online
Saint Martin (Fr)
Le Pelican
Soualiga Post
Saint Vincent and the Grenadines
Searchlight
Vincentian
Sint Eustatius (Neth)
None
Sint Maarten (Neth)
Daily Herald
St. Martin News Network
Trinidad and Tobago
Trinidad Guardian
Trinidad and Tobago Newsday
Turks and Caicos Islands (UK)
Turks and Caicos Weekly News
Turks and Caicos Sun
United States Virgin Islands (US)
Virgin Islands Daily News
Virgin Islands Platinum News
Central America
Belize
Amandala
Breaking Belize News
Costa Rica
La Nación
La Prensa Libre
El Salvador
La Prensa Gráfica
El Mundo
Guatemala
Prensa Libre
Publinews
Nicaragua
La Prensa
El Nuevo Diario
Panama
La Estrella
La Prensa
South America
Argentina
La Nacion
Ambito Financiero
Brazil
O Globo
Jornal do Brasil
Chile
Bio Bio Chile
El Mostrador
Colombia
El Pais
El Heraldo
Ecuador
El Comercio
El Universo
Falkland Islands (United Kingdom)
Falkland Islands — MercoPress
Falkland Islands Government
French Guiana (France)
France Guyane
Guyana
Guyana Chronicle
Guyana Times
Paraguay
La Nacion
Ultima Hora
Peru
El Comercio
El Peruano
Suriname
De Ware Tijd
Times of Suriname
Venezuela
El Universal
El Nacional
South Georgia and South Sandwich Islands
None