Imagine that your children could not go to school because they are at risk of being assaulted, kidnapped, or even killed.
What would you do? What could you do? What are you going to do?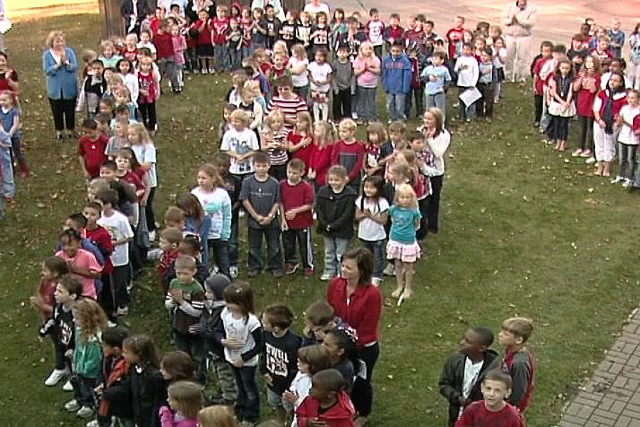 NJ MED (and all the visitors to this website) want to help.
The TIF (To School, In-School, and From School) Proposed International Law
To School, In School, and Returning Home from School Violence is Increasing
Around the world, millions of children are at risk on their way to school, while they're in school, and on their way home from school.
Students in developed nations face a variety of risks, including assault, theft, rape, and a growing trend in hateful bullying from other students.
Students in developing nations are at great risk of being kidnapped on their way to, in, and from school. They may even be forced into child labor or sex trafficking.
To address these issues, we have joined the United Nations Economic and Social Council (ECOSOC) to work with other NGOs and governments of each nation in order to establish an international policy by 2026 that aims to protect children as they seek to better their lives through education.
The World is Watching: Save Our Children
The TIF mission is a proposed international law and policy to prevent harm to students on their way to school, while they are in school, and to ensure their safe return home. And to be up-held, in each of the 193-member nations of the United Nations.
The new law and policy will call for strict and swift punishment to those that violate it. In the form of, imprisonment, stiff fines, and/or suspension of civic privileges (driving license or professional career licenses).
Any nation (that allow children to be harmed) or group or organization that is involved will be punished monetarily with sanctions, and/or punished under the full extent of violating international human right laws by the United Nation's Security Council.
The international community for child protection and human rights organizations by the year 2020 will help develop the guidelines, resolutions, and punishment rules for the proposed new international law.
What Happens Until Then?
NJ MED will support and seek partnership with two international initiatives that are already established to help protect children.- The Global Coalition to Protect Education from Attack (GCPEA) and the World Bank's Fragility, Conflict and Violence (FCV).
The Global Coalition to Protect Education from Attack (GCPEA) was established in 2010 by organizations from the fields of education in emergencies and conflict-affected fragile states, higher education, protection, international human rights, and international humanitarian law who were concerned about on-going attacks on educational institutions, their students, and staff in countries affected by conflict and insecurity.
The World Bank's FCV) mission statement – The Addressing fragility, conflict, and violence is a strategic priority to achieve our twin goals— end extreme poverty and promote shared prosperity. We are working with the global community towards the Sustainable Development Goals—in particular, Goal 16 for peace, justice, and strong institutions.
NJ MED will support both initiatives' causes through joint public awareness campaigns, in countries were children faces the greatest risk of attending school. In support of the United Nation's led efforts of the Sustainable Development Goals (SDGs) platform of 2 goals.
Goal 4. Ensure inclusive and equitable quality education and promote lifelong learning opportunities for all
Goal 16. Promote peaceful and inclusive societies for sustainable development, provide access to justice for all and build effective, accountable and inclusive institutions at all levels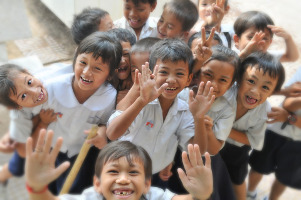 The Target Nations Children Need the Most Help Right Now
Below is a list of Hundred and four countries that have not agreed to protect their children that attend school:
South Korea
Russia
Hong Kong
Japan
Estonia
Latvia
Israel
Lithuania
Taiwan
Singapore
China
Saudi Arabia
United States
Mexico
Kyrgyzstan
Iran
Macau (PRC)
Tajikistan
Ghana
Colombia
Oman
Indonesia
Azerbaijan
Belarus
United Arab Emirates
Bahrain
Brunei
Maldives
Turkey
Nepal
Tunisia
Uzbekistan
Mongolia
Mauritius
Barbados
Aruba (Neth.)
Cuba
Algeria
Sri Lanka
Suriname
Grenada
Dominica
Thailand
eSwatini
British Virgin Islands (UK)
Sao Tome and Principe
Niue (NZ)
Kiribati
Venezuela
Cambodia
Turkmenistan
Kuwait
Trinidad and Tobago
Guyana
Cape Verde
Belize
Saint Lucia
Saint Vincent and the Grenadines
India
Egypt
Senegal
North Korea
Laos
Lesotho
Puerto Rico (US)
Bhutan
Antigua and Barbuda
Saint Kitts and Nevis
Palau
Tuvalu
Rwanda
Benin
Bangladesh
Burma (Myanmar)
Mauritania
Namibia
East Timor
Solomon Islands
Bahamas
Ethiopia
Philippines
Uganda
Tonga
Bermuda (UK)
Nauru
Pakistan
Togo
Republic of the Congo
Equatorial Guinea
Libya
Comoros
Tanzania
Burundi
Guinea
Eritrea
Nicaragua
Federated States of Micronesia
Zimbabwe
Papua New Guinea
Gabon
Guinea-Bissau
Syria
Kosovo
NJ MED's role
With the support of colleges, football federations and clubs, and our partners within the World Top 20 Project network, NJ MED will work toward providing services to the select 104 countries that have not yet agreed to protect their children who are attending school. We will do this by…
Building organizational and institutional partnerships
Obtaining signatures from the select 104 countries for the Safe School Declaration
Raising awareness around the importance of protecting children through education
Developing an education profile for all 104 countries
Creating a network of local organizations within all 104 countries to participate in the World Top 20 Project
Providing educational materials for children not attending school
More World Top 20 Project Information:
Children Human Rights
In-School Violence
Save Our Children
World Football Supporters