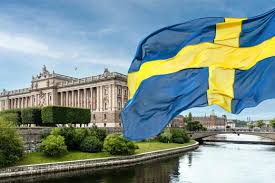 The First International Tournament of Education Excellence (ITEE) Results
In a remarkable display of educational prowess, Sweden emerged victorious in the highly anticipated inaugural edition of the International Tournament of Education Excellence (ITEE), triumphing over formidable opponent France.
ITEE is a key component of NJ MED's prestigious World Top 20 Project, an ongoing effort to promote gender equality and ensuring a comprehensive and inclusive provision of high-quality education. This initiative is strongly committed to enhancing lifelong learning opportunities for individuals across the global spectrum.
At the heart of ITEE's mission is the purposeful goal of promoting the educational development of girls aged 5 to 14, facilitating the development of essential life skills, and promoting experiential literacy skills into adulthood.
This rigorous competition takes place every four years, in line with its own strategy with the international focus that has emerged from the prestigious FIFA Women's World Cup. Based on this, the educational performance of participating national teams resonates as a sign of progress, showing that girls' primary and lower secondary school completion rates have increased.
The ITEE's complex structure is based on a series of ascending stages, closely reflecting the format of the Women's World Cup. Starting from the group stage, the participating countries will engage in a lively competition, with their academic performance an essential metric for advancement. The countries that show the most commendable educational achievements will advance to the next rounds, getting closer to the pinnacle final.
In this first edition, Sweden's tenacity in its pursuit of educational excellence has been demonstrated as unprecedented, with the nation's dedicated efforts resulting in a tough victory over its formidable opponent, France. This victory demonstrates Sweden's strong commitment to nurturing a generation of empowered and educated females, setting a remarkable precedent for education initiatives worldwide.
As the ITEE continues to unfold its transformative narrative on the global stage, it is poised to catalyze a paradigm shift in educational paradigms, underscoring the indispensable role of gender-inclusive and equitable education. With each edition, the ITEE not only mirrors the fervor of a sporting spectacle but also bolsters the collective resolve to ensure that individuals from all walks of life are afforded the opportunity to embark on a lifelong journey of enlightenment and empowerment.
Here are the results for this year's competition:
GROUP A:
Group A: Norway – 2 New Zealand -0
Group A: Switzerland-2 Philippines-0
Group A: New Zealand-1 Philippines-0
Group A: Norway-2 Switzerland-0
Group A: Switzerland-1 New Zealand-0
Group A: Norway-3 Philippines-0
GROUP B:
Group B: Ireland – 1 Australia -0
Group B: Canada-1 Nigeria-0
Group B: Ireland-1 Canada-0
Group B: Australia-1 Nigeria-0
Group B: Canada-1 Australia-0
Group B: Ireland-2 Nigeria-0
GROUP C:
Group C: Costa Rica-2 Spain-1
Group C: Japan-1 Zambia-0
Group C: #Japan -1 Costa Rica-1
Group C: Spain-2 Zambia-0
Group C: #Japan-1 Spain-1
Group C: Costa Rica-3. Zambia-0
GROUP D:
Group D: England -1 Haiti-0
Group D: Denmark -2 China-1
Group D: -Denmark-3 England-0
Group D: China-3 Haiti-0
Group D: China-2 England-1
Group D: Denmark-3 Haiti-0
GROUP E:
Group E: Vietnam-2 USA-1
Group E: Netherlands-1 Portugal-0
Group E: #United States-0 Netherlands-0
Group E: Vietnam-2 Portugal-1
Group E: Portugal-1 United States-0
Group E: Vietnam-2 Netherlands-1
GROUP F:
Group F: France-2 Jamaica-0
Group F: Panama-2 Brazil-0
Group F: France-2 Brazil-0
Group F: Panama-2 Jamaica-1
Group F: France-2 Panama-1
Group F: #Brazil-1 Jamaica-1
GROUP G:
Group G: Sweden-3 South Africa-0
Group G: Italy-3 Argentina-0
Group G: Argentina-3 South Africa-0
Group G: Sweden-2 Italy-1
Group G: Sweden-2 Argentina-0
Group G: Italy-3 South Africa-0
GROUP H:
Group H: Germany-2 Morocco-1
Group H: South Korea-3 Colombia-0
Group H: South Korea-3 Morocco-0
Group H: Germany-2 Colombia- 1
Group H: Germany-1 South Korea-0
Group H: Colombia-2 Morocco-1
1st Round
Group A Winner: Norway-2
Group C Runner-up: Costa Rica -1
Group C Winner: #Japan -1
Group A Runner-up: Switzerland-1
Group E Winner: Vietnam -0
Group G Runner-up: Italy-3
Group G Winner: Sweden-2
Group E Runner-up: USA- 1
Group D Winner: Denmark -1
Group B Runner-up: #Canada-1
Group B Winner: Republic of Ireland-2
Group D Runner-up: China – 1
Group H Winner: Germany-1
Group F Runner-up: Panama-0
Group F Winner: #France – 1
Group H Runner-up: South Korea – 1
Quarter Finals
QF-A: Norway-2 Italy-1
QF-B: Sweden-2 Japan-1
QF-C: #Germany-2 Republic of Ireland-1
QF-D: France-1 Canada-0
Semi-Finals
#France-1 Norway-1
Sweden -1 Germany-0
Third-Place
#Germany-1 Norway-1
Finals
Sweden-1 France-0