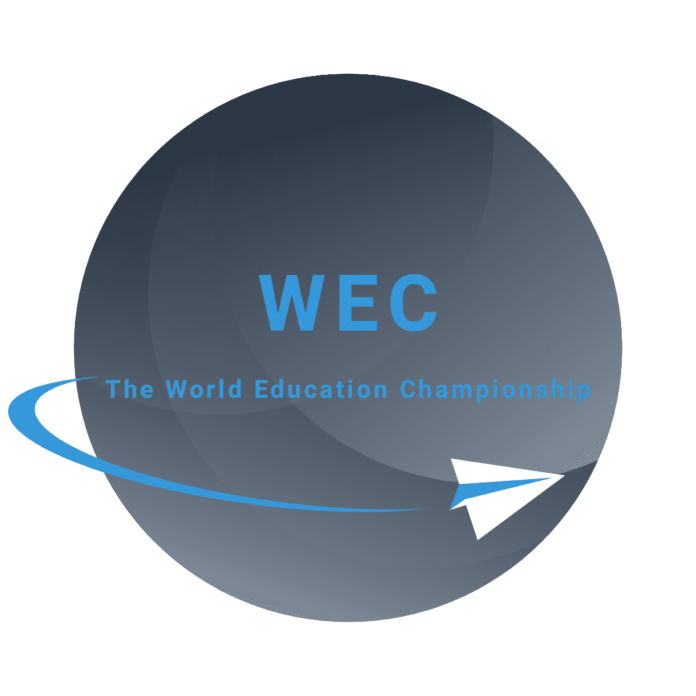 The World Education Championship (WEC)
Measures the Return On Investment of nations have in education.
The World Education Championship (WEC) is an educational competition that is held every four years simultaneously with the World's Biggest Sporting Event – the World Cup.
This year the World Cup will be held in Qatar from November 20, 2022, to December 18, 2022. The 32 teams in the tournament will measure each nation's performance in School Life Expectancy, Government Investment in Education, and Adult Illiteracy Levels.
Thirty-two nations' performances will be compared to each other. The nation with the best results in each category will receive points against its opponent.
The tournament countries are matched the same as their World Cup games and groups. The competition will run from the Group Round, the Round of 16, the Quarterfinals, the Semifinals, and the Finals.
Here are the countries participating in the 2022 World Education Championship:
Qatar, Ecuador, Senegal, and the Netherlands
England, IR Iran, USA, and Wales
Argentina, Saudi Arabia, Mexico, Poland
France, Australia, Denmark, and Tunisia
Spain, Costa Rica, Germany, and Japan
Belgium, Canada, Morocco, and Croatia
Brazil, Switzerland, and Cameroon
Portugal, Ghana, Uruguay, and Korea Republic
The WEC Competition Categories are defined as:
School Life Expectancy
The definition of School Life Expectancy is the total number of years of schooling that a person of a certain age can expect to receive in the future, assuming that the probability of his or her being enrolled in school at any particular age is equal to the current enrollment ratio for that age.
This means the number of years a country is willing to invest in a child's education. From early childhood to young adulthood. Most developed countries invest up to 16 years, while poorer countries end between 8 and 10 years.
Government Investment in Education
Government Investment in Education means providing public education to children. Public education is the biggest initiative undertaken by many governments around the world. If spending is a measure of social and economic value, no other governmental program –including national defense in many cases – is considered more valuable than exposing youth to a systematic education for at least a minimum period.
The average investment of a nation contributes 4- 5 percent of its gross domestic product (GDP) to public education.
Governments hope that increased investment in education leads to increased economic growth for the nation's future. This includes higher salaries for individuals, greater workforce effectiveness, and higher gross domestic product.
Adult Illiteracy Levels
Adult illiteracy levels mean – the percentage of the population aged 15 years and over who can both read and write an understanding a short simple statement in his/her everyday life.
Most governments rate defines literacy across five levels:
Entry Level 1 is equivalent to literacy levels at ages 5-7. Adults below Entry Level 1 may not be able to write short messages to their families or read a road sign.
Entry Level 2 is equivalent to literacy levels at ages 7-9. Adults below Entry Level 2 may not be able to describe a child's symptoms to a doctor or read a label on a medicine bottle.
Entry Level 3 is equivalent to literacy levels at ages 9-11. Adults with skills below Entry Level 3 may not be able to understand labels on pre-packaged food or understand household bills.
Level 1 is equivalent to GCSE grades D-G. Adults with skills below Level 1 may not be able to read bus or train timetables or understand their pay slips.
Level 2 is equivalent to GCSE grades A*-C. Adults with skills below Level 2 may not have the skills to spot fake news or bias in the media.
Most adults that are illiterate are more likely to experience poorer employment opportunities, outcomes, and lower income. As a result, they often face welfare dependency, low self-esteem, and higher levels of crime.
The WEC Competition will Measure
The Economic Impact of Education
What is the economic impact? Economic impact studies estimate the total dollars, jobs, and household income generated in an economy due to a new activity; for example, the nation's job skill development levels, workforce participation of the adult population, and unemployment rate of the head of houses.
Job Skill Levels
A nation's job skill level of its adult population is a strong indicator of a nation's economic strength and growth potential. The less skilled the workforce. The less income that can be generated to support its economy and social services. For example, education, health care, and public services for the elderly and families.
Work Force Participation
The labor force participation rate represents the number of people in the labor force as a percentage of the civilian noninstitutional population. In other words, the participation rate is the percentage of the population that is either working or actively looking for work.
Unemployment Rate
The unemployment rate measures the share of workers in the labor force who do not currently have a job but are actively looking for work.
The Social Impact of Education
The definition of social impact means any significant or positive changes that solve or at least address social injustice and challenges. From housing, health care, schooling, poverty, and family support services.
Here is the definition of three major social areas of concern
Child Mortality Rate
Child mortality or the under-five mortality rate refers to the probability of a child dying between birth and exactly five years of age,
Crime Rate
The crime rate is the ratio between the number of felonies and misdemeanors recorded by the police and gendarmerie and the population in question.
Poverty Level
A level of income above which it is possible to achieve an adequate standard of living and below which it is not. It fluctuates with the cost of living. Therefore, it means unfair living conditions for some of the population.
Why is The World Education Championship Important?
Someone has to be held accountable for the lack of development of our fellow human beings. Something has to be in place to ensure every human has a chance to live a productive life. We hope the World Education Championship can serve as a force of good and provide hope to the hopeless.
According to UNESCO, "Literacy is a fundamental human right and the foundation for lifelong learning. It is fully essential to social and human development in its ability to transform lives. For individuals, families, and societies alike, it is an instrument of empowerment to improve one's health, one's income, and one's relationship with the world."
The WEC's mission is to do that. With the mass exposure of the world's greatest nations' spectacle (the World Cup). We hope the world will be listening.