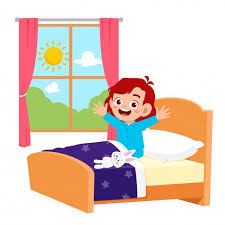 US failed gun law kills more children in schools
No more thoughts and prayers grieving Americans demand gun control after the worst school shooting in the U.S in a decade but congress has repeatedly failed to pass tougher laws so what stopping action to prevent another tragedy.
Mass shootings have been described as an epidemic that only happens in the United States. The gun violence archive has already recorded 213 shootings this year the latest killed 19 children and two teachers at an elementary school in the town of Uvalde in Texas.
The worst school shooting in a decade took their lives just a few days before the start of the summer holidays. Police say the 18-year-old gunman sent chilling messages online before the attack and entered the school despite being confronted by a security guard grief in the tight-knit community is turning to anger as Americans once again demand tougher gun control laws.
Another school massacre in America and more flowers to mourn the dead just before an 18 year old Texas gunman massacred 21 people at Robb Elementary School this month.
Texas Governor says he shot his own grandmother anyone who shoots his grandmother in the face has to have evil in his heart, but it is far more evil for someone to gun down little kids but the Republican Governor's news conference devolved into political theater when his Democratic rival Beto O'Rourke interrupted to denounce decades of inaction in congress and in Texas.
O'Rourke talked about that this was evil the only thing evil is what he continues to do to the people of this state he says this was unpredictable it was totally predictable and I predict this will continue to happen.
Syria Airs Mendy is a teacher at another grade school but her niece Eliana was a student at Robb Elementary School, said it took hours before she learned that Eliana was among the dead all we heard was whatever we saw on the phone whether it was news or or Facebook or that's how we found found out of the tragedy.
We didn't find out about her until late last night around 11 30 that's when they confirmed Salvador Ramos a high school dropout who for years was bullied in school for speaking with a lisp bought two Ar-15 style assault rifles shortly after his 18th birthday. Police say he carried one of them into the school storming past an armed guard before firing more than 230 times over the course of a harrowing hour before border patrol agents gunned him down.
Ms. Mendy said, I just don't understand how people could sell that type of a gun to a kid to an 18 year old like what is he going to use it for, but for that purpose. Just what motivated Ramos is a question authorities are trying to answer now police are still scouring that scene and looking for a motive for what set that gunman off before he apparently shot his grandmother and then came here to Robb Elementary School.
It was the second deadliest school shooting in American history but political deadlock on gun control in a long and bloody history suggests it will not be the last. The last deadliest school shooting happened 10 years ago when 20 children and six adults were shot dead at Sandy Hook Elementary School in Newtown, Connecticut. A Democratic Senator from that state made this impassioned plea for congress to pass stricter gun laws, stating "I'm here on this floor to beg to literally get down on my hands and knees and beg my colleagues find a path forward here work with us to find a way to pass laws that make this less likely. I understand my Republican colleagues will not agree to everything that I may support but there is a common denominator that we can find."
America and Guns

It's a very very sad day once again for America and the main question is why has America not seen legislative reform especially with public opinion so strongly pushing for it. It's because America has two major divisions in the country, that are very difficult to overcome policy change in the national level right.
With over, 70 percent of Americans believe that they have a serious problem with gun violence in the country. Yet, they are divided both on political partisan lines and divided based on gun ownership that and those two divisions making it very hard to decide how do they go forward. In terms of gun ownership in this country they are very different than every other country in the world.
The US has 400 million civilian-owned guns in the country and that's more than one gun per person. With that huge amount of guns which is far more than any other country in the world. Is held by only 30 percent of Americans, so 30 percent of Americans say they're gun owners holding 400 million civilian owned guns and both the Republican Democrat divide and the divide over the gun ownership combine to make it very difficult for the country to agree on policy measures going forward.
The suggestion from most gun reformers say, individual obtain the gun what could we do to prevent better prevented the wrong individual from getting a gun. Right now under federal law you have to be 21 to be able to buy a handgun from a dealer but only 18 for a long gun. it's one of the easier things we could do right now is change law and require better background checks.
Suggestions to changing the federal law to 21 may not solve a lot of the gun problems but it is a good starting point.
The Right to Life and Bare the Truth
With so many mass shootings continue to happen in America, it's important to remember this is a complex public health problem as well. That require a multifaceted approach and when you think about for example the structural racism right that we see in urban cities and that has created this vicious feedback loop. America has to also focus on understanding the how poverty has limited opportunities to lead to increase crime violence incarceration, which of course further you know results in poverty and weakens efforts to invest in communities.
Despite the mass shooting that happened in Uvalde, Texas, the US's Second Amendment – "The Second Amendment protects an individual right to possess a firearm unconnected with service in a militia, and to use that arm for traditionally lawful purposes, such as self-defense within the home." – protects gun ownership.
The third of the people in the US that own guns, which is over half of the households in America have someone in the household that owns a gun it's not surprising that people that own guns care very much about the guns they own. After all they didn't misuse those guns someone else did and they feel that they're being blamed for something they didn't do. They want to blame the person who misused the gun as much as anyone and it's having that broad understanding that gun owners actually are in large agreement with most of the orientation of keeping guns out of these people's hands.
To move forward on the gun control debate, American gun owners need to become allies with non-gun owners to enforce stronger background checks for gum ownership, before the next mass shooting, which there will be.