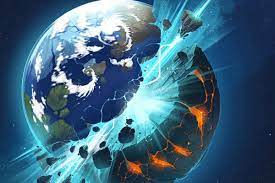 2022 International Education Power Rankings
During COVID 19, most countries saw a drop in their nation's education performance
The International Education Power Rankings measure the effect education has on a nation's economic and social development. Because of COVID-19 the pandemic has disrupted education in over 150 countries and affected 1.6 billion students. In response, many countries have implemented some form of remote learning.
Africa and South Asia, on the other hand, accounted for roughly two-thirds of the world's schoolchildren who were unable to access remote digital learning. These children have fallen behind in their educational and social development because of a lack of access to the internet.
In the next 20 to 30 years, the uneven economic infrastructure and inadequate social development in those countries will worsen. The International Education Power Rankings will show you which countries are suffering and which are at risk of civil unrest.
We hope that enough people are paying attention and are willing to help solve Africa and Asia's problems before they turn into a holocaust.
Here are the Education Power Rankings for 2022, which showcase the strengths and drawbacks of numerous countries:
Tier 1:
South Korea
Education
Strengths: Weaknesses:
Students to Teacher Ratio Primary Levels Test Scores
Economic
Strengths: Weaknesses:
Work Force Participation Women Labor Statistics
Social
Strengths: Weaknesses:
Crime Rate Poverty Level
Finland
Education
Strengths: Weaknesses:
Students to Teacher Ratio College Graduation Rate
Economic
Strengths: Weaknesses:
Work Force Participation National Debt
Social
Strengths: Weaknesses:
Poverty Level Access to Internet
Russia
Education
Strengths: Weaknesses:
Academic Levels Early Childhood Enrollment Rate
Economic
Strengths: Weaknesses:
National Debt Women Labor Skills
Social
Strengths: Weaknesses:
Adult Illiteracy Levels Crime Rate
Tier 2:
Hong Kong
Education
Strengths: Weaknesses:
College Graduation Rate Missing Education Data
Economic
Strengths: Weaknesses:
Average Income Missing Economic Data
Social
Strengths: Weaknesses:
Crime Rate Missing Social Data
United States
Education
Strengths: Weaknesses:
Free Schools Early Childhood Enrollment Rate
Economic
Strengths: Weaknesses:
Average Income National Debt
Social
Strengths: Weaknesses:
Adult Illiteracy Levels Crime Rate
China
Education
Strengths: Weaknesses:
College Graduation Rate Academic Levels
Economic
Strengths: Weaknesses:
Gross Domestic Product Average Income
Social
Strengths: Weaknesses:
Male Adult Illiteracy Levels Crime Rate
Tier 3:
Costa Rica
Education
Strengths: Weaknesses:
Students to Teacher Ratio College Graduation Rate
Economic
Strengths: Weaknesses:
Male Work Force Participation National Debt
Social
Strengths: Weaknesses:
Access to Electricity Poverty Level
Saudi Arabia
Education
Strengths: Weaknesses:
Students to Teacher Ratio Early Childhood Enrollment Rate
Economic
Strengths: Weaknesses:
National Debt Female Average Income
Social
Strengths: Weaknesses:
Crime Rate Female Adult Illiteracy Levels
Vietnam
Education
Strengths: Weaknesses:
Students to Teacher Ratio Missing Education Data
Economic
Strengths: Weaknesses:
Work Force Participation National Debt
Social
Strengths: Weaknesses:
Access to Electricity Access to Internet
Tier 4:
Sri Lanka
Education
Strengths: Weaknesses:
Primary School Completion Rate Missing Education Data
Economic
Strengths: Weaknesses:
Male Work Force Participation National Debt
Social
Strengths: Weaknesses:
Access to Clean Water Access to Internet
Indonesia
Education
Strengths: Weaknesses:
Students to Teacher Ratio Academic Levels
Economic
Strengths: Weaknesses:
Male Work Force Participation Female Average Income
Social
Strengths: Weaknesses:
Crime Rate Access to Internet
Philippines
Education
Strengths: Weaknesses:
Free Primary & Secondary School Missing Education Data
Economic
Strengths: Weaknesses:
Male Work Force Participation Female Work Force Participation
Social
Strengths: Weaknesses:
Access to Electricity Poverty Level
Tier 5:
Iran
Education
Strengths: Weaknesses:
Free Primary & Secondary Schools Missing Education Data
Economic
Strengths: Weaknesses:
Male Work Force Participation Female Work Force Participation
Social
Strengths: Weaknesses:
Crime Rate Adult Illiteracy Levels
Egypt
Education
Strengths: Weaknesses:
Secondary School Completion Rate Students to Teacher Ratio
Economic
Strengths: Weaknesses:
Gross Domestic Product National Debt
Social
Strengths: Weaknesses:
Access to Electricity Adult Illiteracy Levels
Kenya
Education
Strengths: Weaknesses:
Primary School Completion Rate Out of School Children
Economic
Strengths: Weaknesses:
Work Force Participation Average Income
Social
Strengths: Weaknesses:
Crime Rate Adult Illiteracy Levels

Tier 6:
India
Education
Strengths: Weaknesses:
Primary School Completion Rate No Free Secondary School
Economic
Strengths: Weaknesses:
Male Work Force Participation Female Work Force Participation
Social
Strengths: Weaknesses:
Crime Rate Adult Illiteracy Levels
Venezuela
Education
Strengths: Weaknesses:
Primary School Completion Rate Missing Education Data
Economic
Strengths: Weaknesses:
National Debt Female Average Income
Social
Strengths: Weaknesses:
Adult Illiteracy Levels Crime Rate
South Africa
Education
Strengths: Weaknesses:
High School Graduation Rate Missing Education Data
Economic
Strengths: Weaknesses:
National Debt Unemployment Rate
Social
Strengths: Weaknesses:
Access to Electricity Crime Rate
Tier 7:
Papa New Guinea
Education
Strengths: Weaknesses:
Not Available Missing Education Data
Economic
Strengths: Weaknesses:
National Debt Average Income
Social
Strengths: Weaknesses:
Average Age 23 Adult Illiteracy Levels
Jordan
Education
Strengths: Weaknesses:
Students to Teacher Ratio Missing Education Data
Economic
Strengths: Weaknesses:
Male Average Income Women Labor Statistics
Social
Strengths: Weaknesses:
Crime Rate Access to Internet
Pakistan
Education
Strengths: Weaknesses:
Primary School Completion Rate Secondary School Completion Rate
Economic
Strengths: Weaknesses:
Male Work Force Participation Average Income
Social
Strengths: Weaknesses:
Crime Rate Female Adult Illiteracy Levels
Tier 8:
Cuba
Education
Strengths: Weaknesses:
Free Primary & Secondary School Missing Education Data
Economic
Strengths: Weaknesses:
National Debt Female College Level Jobs
Social
Strengths: Weaknesses:
Adult Illiteracy Levels Access to Internet
Brazil
Education
Strengths: Weaknesses:
Early Childhood Enrollment Rate Missing Education Data
Economic
Strengths: Weaknesses:
Male Work Force Participation National Debt
Social
Strengths: Weaknesses:
Access to Electricity Crime Rate
Liberia
Education
Strengths: Weaknesses:
Free Primary & Secondary School Students to Teacher Ratio
Economic
Strengths: Weaknesses:
National Debt Average Income
Social
Strengths: Weaknesses:
Access to Clean Water Adult Illiteracy Levels
Tier 9:
Ukraine
Education
Strengths: Weaknesses:
Primary School Completion Rate Missing Education Data
Economic
Strengths: Weaknesses:
Work Force Participation National Debt
Social
Strengths: Weaknesses:
Adult Illiteracy Levels Access to Internet
Puerto Rico
Education
Strengths: Weaknesses:
Students to Teacher Ratio Missing Education Data
Economic
Strengths: Weaknesses:
Average Income Work Force Participation
Social
Strengths: Weaknesses:
Access to Electricity Crime Rate
Lebanon
Education
Strengths: Weaknesses:
Students to Teacher Ratio No Free Secondary Schools
Economic
Strengths: Weaknesses:
Average Income National Debit
Social
Strengths: Weaknesses:
Crime Rate Adult Illiteracy Levels
Tier 10:
Palestine
Education
Strengths: Weaknesses:
High School Graduation Rates Early Childhood Enrollment Rate
Economic
Strengths: Weaknesses:
National Debt Unemployment Rate
Social
Strengths: Weaknesses:
Adult Illiteracy Levels Child Mortality Rate
Nigeria
Education
Strengths: Weaknesses:
Missing Education Data No Free Secondary Schools
Economic
Strengths: Weaknesses:
National Debit Unemployment Rate
Social
Strengths: Weaknesses:
Crime Rate Adult Illiteracy Levels
Kosovo
Education
Strengths: Weaknesses:
Missing Education Data Missing Education Data
Economic
Strengths: Weaknesses:
National Debit Unemployment Rate
Social
Strengths: Weaknesses:
Access to Electricity Poverty Level